Outstanding General Dentistry with Pacific Dental Group.
Pacific Dental Group serves the Oakland, Piedmont, Berkeley, Emeryville and East Bay areas.
Dentistry Service Areas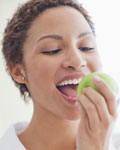 Oakland
Oakland - Dentist: Dentist and trusted dentistry with Pacific Dental Group. Contact Dr. Cynthia Cox to learn about your options.
Piedmont
Dentist - Piedmont: Call us today at (510) 601-6500.  The team at Pacific Dental Group is highly trained in providing for your dental care needs.
Berkeley
Dentistry - Berkeley: As a dentist Dr. Cox is dedicated to providing quality dental care.  Many patients can now have the beautiful smile they have always wanted.
Emeryville
Dentist - Emeryville: If you've been putting off dental care for years, now is the time to contact Pacific Dental Group.  Call our friendly team at (510) 601-6500 to schedule a consultation.
East Bay
Dentistry - East Bay: Dr. Cox and her staff are committed to helping you understand your dentistry options.
More About Dentistry
Dentist - Oakland: If you are searching for a dentist in the County area, look no further!  Call Pacific Dental Group at (510) 601-6500 for the professional, affordable dental care you deserve.
Meet the Dentist
Dr. Cynthia Cox and her friendly team are committed to helping your receive the personalized dentistry care you need. At Pacific Dental Group our staff is trained in the latest techniques.
Dental Care Oakland California – Respected dentist offers affordable dentistry including regular dental checkups for optimal dental health.
Financial Arrangements
Dental Insurance Oakland CA - Most Carriers Accepted. Dental Insurance Oakland California - Call Pacific Dental Group at (510) 601-6500 - We can help you with your dental insurance needs.
Oakland
Oakland - Dentist: Our patients tell us that they are very pleased with their dental care from Dr. Cynthia Cox. Personalized service is our highest priority at Pacific Dental Group.
What We Offer
Dentistry in Oakland while you relax with trusted dentist Dr. Cynthia Cox. We offer convenient appointments that are designed to fit your busy lifestyle.
Other Services
Dental cleaning in Oakland is now available with a caring dental hygienist.  You deserve, gentle, thorough personalized dental hygiene care every time.
---
Other Highly-Qualified Internet Dental Alliance Practices Around the Country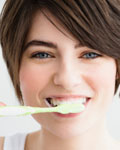 Harbison, SC
For distinguished Harbison implant dentistry, contact Dr. Mark Pelletier at (855) 654-9344. Tooth Implant Harbison - Arrange a implant dentist visit at Premier Aesthetic Dentistry to replace missing teeth today.
Akron, OH
For gentle Akron sedation dentistry, call Chapel Hill Dental Care - Joseph G. Marcius, D.D.S at (855) 773-7851 today for an appointment. Akron Sedation Dentist - Relaxing care with sedation dentist Dr. Joseph G Marcius can provide relief from dental anxiety and dental phobia.
West Chester, PA
For experienced West Chester cosmetic dentistry, now is the time to contact David Stall Dental at (844) 309-7351 to arrange for a consultation. West Chester Cosmetic Dentistry - As a skilled cosmetic dentist, Dr. David Stall is pleased to offer teeth whitening, porcelain dental veneers and dental crowns and bridges. He is looking forward to providing the professional dental care you deserve.
Chapel Hill, NC
Phone (855) 443-3953 and chat with a helpful staff member to schedule an appointment with Chapel Hill cosmetic dentist Dr. Theresa Robinson. Cosmetic Dentist Chapel Hill - Theresa B. Robinson, DMD, PA provides skillful cosmetic dentistry for professional dental makeovers.
Jamison, PA
Many families are looking for a trusted Jamison family dentist who provides dental care for adults and children. Dentist Jamison - Call Dr. David Valen at (855) 747-1616 to reach the helpful family dentistry staff at Signature Dental of Bucks County.
Clarks Summit, PA
Set up an affordable Clarks Summit TMJ dentistry exam at Kelly Dental Care by calling Kelly Dental Care at (844) 302-6661. Clarks Summit TMD Dentist - TMJ dentist Dr. Joseph Kelly, Jr is experienced helping patients heal from jaw pain cased by TMD.
Valdosta, GA
Phone (844) 300-2117 at North Valdosta Dental Care to schedule an endodontic visit with Valdosta root canal dentist Dr. Brad Bynum. Root Canal Valdosta - With gentle, effective root canal treatment, our patients can say good-bye to tooth pain.
Rockville Centre, NY
Dr. Michael Rechter is a skilled Rockville Centre sedation dentist. Rockville Centre Sedation Dentistry - Our dental phobic patients appreciate the calming sedation dentistry available by calling Long Island Dental Excellence at (516) 766-0122.