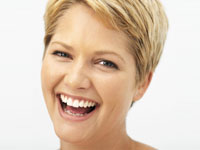 Tired of feeling embarrassed about your teeth? Oakland cosmetic dentistry can restore your beautiful smile. Ask us about veneers and teeth whitening and how we can maximize your dental insurance.
At Pacific Dental Group we're dedicated to transforming a missing tooth, a chipped tooth, discoloration or other imperfections.
Our warm and knowledgeable team will be more than willing to explain options. You'll feel a boost in confidence having new crowns, porcelain veneers or other treatments that produce outstanding results that let you show off your natural beauty.
You deserve a gorgeous, health new smile. Don't wait another moment. Call us at (510) 601-6500 or fill out the web form to schedule a consultation for Oakland cosmetic dentistry with Dr. Cynthia Cox.